All the Materials will be printed on our Automated press with a full Glossy Finish. Bright colours and defined lines will give your product a Picture-Perfect Quality. Fast Turnaround! Printing will be done within 2-3 business days.
Choose from our most popular packages.
Postcards Are Printed in Full Colour, On Both Sides on 12Pt Thick, Card Stock Paper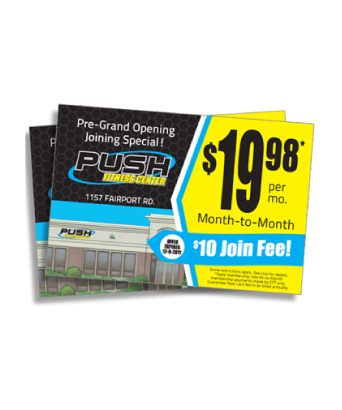 4 x 6 (Inches) Postcard
5,000 pcs $225 (min order)

10,000 pcs $375

20,000 pcs $645

50,000 pcs $1295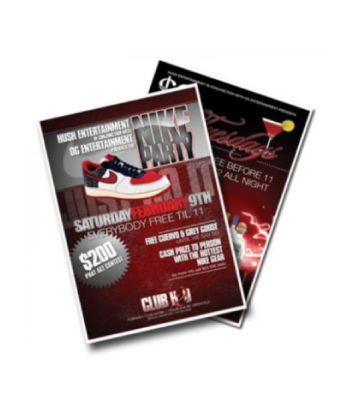 5 x 7 (Inches) Postcard
5,000 pcs $345 (min order)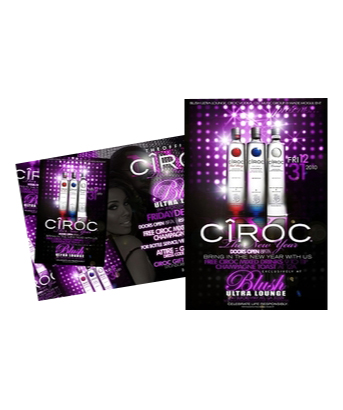 5.5 x 8.5 (Inches) Postcard
5,000 pcs $325 (min order)
Flyers Are Printed in Full Colour, On Both Sides on 80lb Thick Paper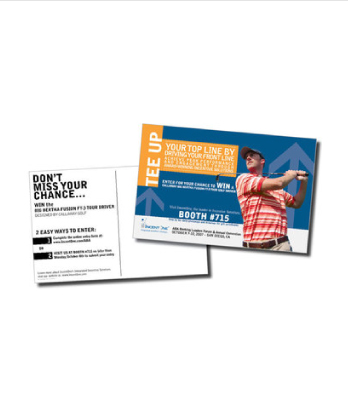 8.5 x 5.5 (Inches) Flyer
5,000 pcs $265 (min order)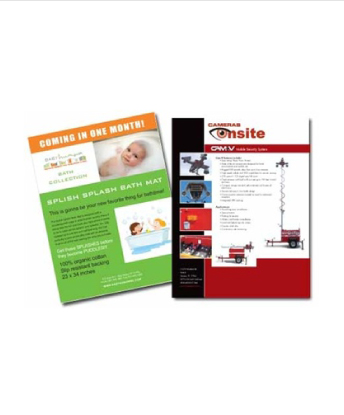 8.5 x 11 (Inches) Flyer
5,000 pcs $325 (min order)
Door Hangers Are Printed in Full Colour, On Both Sides on 12Pt Thick, Card Stock Paper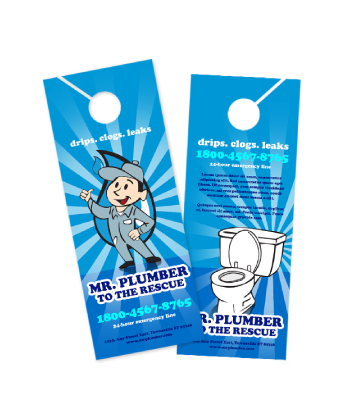 Door Hanger (Inches) 3.5 x 8.5
5,000 pcs $495 (min order)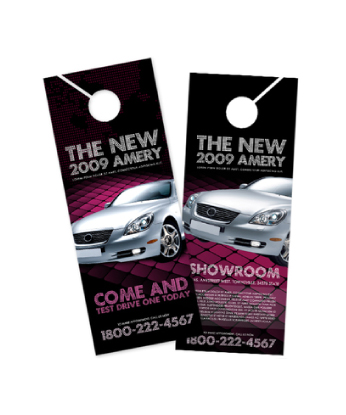 Door Hanger (Inches) 4.3 x 11
5,000 pcs $545 (min order)
Flyer printing services in Stouffville
Providing market-leading custom printing in Stouffville at highly affordable prices
Direct advertising is an effective way to make your message available to an audience. Take advantage of our Stouffville print shop competitive rates and industry knowledge to bring the best ads out to your target markets. Our excellent record in market penetration and customer satisfaction allows us to be a leader in the flyer industry. Find everything from postcards, flyers, to door hanger printing Stouffville within our dynamic services.
Stouffville flyer printing at its best
Join the leader in flyer printing services in Stouffville to increase the success of any marketing campaign. The right level of exposure will do wonders for businesses of all sizes and natures. From door hanger to postcard printing in Stouffville, our experienced print shop is able to take any job head-on.
Delivered directly to the people of the community, our Stouffville flyer printing will enable your goals to shine brightly. Rather local or national campaigns, your message will ring louder and clearer with the full support of our printing services in Stouffville.
Premium print shop options
Making a flyer is easy alongside the guidance of our team
A broad selection of templates with a variety of ink, die-cutting, and formatting options gives you the ability to make a flyer in Stouffville that works. Through custom printing fit to your needs at the industry's most competitive prices, flyers provide a great way to keep in touch with target markets and build the strength of your brand. Choose a style that speaks to an audience that is ready to listen.
Finding success with Stouffville flyer printing
Our state-of-the-art printing facility is here to guide you through every step of the flyer making process. Lean upon the support of a dynamic set of skills that will allow you to maximize results as a business owner. Meet larger goals as a professional with a friendly team ready to meet the demands and tastes of organizations large and small.
Contact flyer making Stouffville professionals today
Gain a competitive edge with a full range of printing options in Stouffville made available through a dedicated team. With the largest selection of options available, making a flyer becomes easier than ever before. Begin finding true results with an experienced Stouffville print shop ready to take on any job with a new level of precision.
Lean upon the support of printing specialists to give your marketing strategy the ability to succeed. Experts are here to provide the custom printing options necessary for you to excel at what you do best. Contact our team to receive a FREE estimate for flyers that will exceed your marketing expectations as a business owner.
Printing services in Stouffville made easy; learn more by contacting our print shop today! Visit our website to leave your details for an instant call-back and a FREE quote.
Call our customer service!
416-960-0945
Customer Service hours are 8 a.m. to 6 p.m. Eastern Time Monday to Friday, and 9 a.m. to 5 p.m. Saturday and Sunday
This is our story…
So stop waiting around and Get your Business up and Running again. We are proud of our direct marketing services in Toronto, Ontario . We know we can get you great results with Low Cost Flyer Distribution Services. Call us today, you'll be excited about the new opportunities for your company to grow!